Share Jesus. Give a Bible.
The WBS Study Bible contains notes from WBS Bible lessons to encourage individual study or for use in a personal Bible study. This high-quality faux leather-bound Bible is a joy to give so non-Christians can consider Biblical truths. You can also use it in your congregation or as an incentive gift for a student progressing through Bible lessons.
Why the WBS ESV Study Edition Bible?
The English Standard Version (ESV) is a literal translation in modern English. The specially-created WBS Study helps:
Equip
Equip current and next generations to pursue truth in a post-modern world.
Teach
Teach the principles of New Testament Christianity including one's faith and baptism response to the Gospel.
Integrate
Integrate with WBS' Bible lessons encouraging continued personal study.
Biblical Truth
Sensitively lead non-Christians to consider Biblical truths.
Daily Reading
Include a helpful chronological daily Bible reading plan.
Durable
The Bible includes a concordance and is attractive and durable.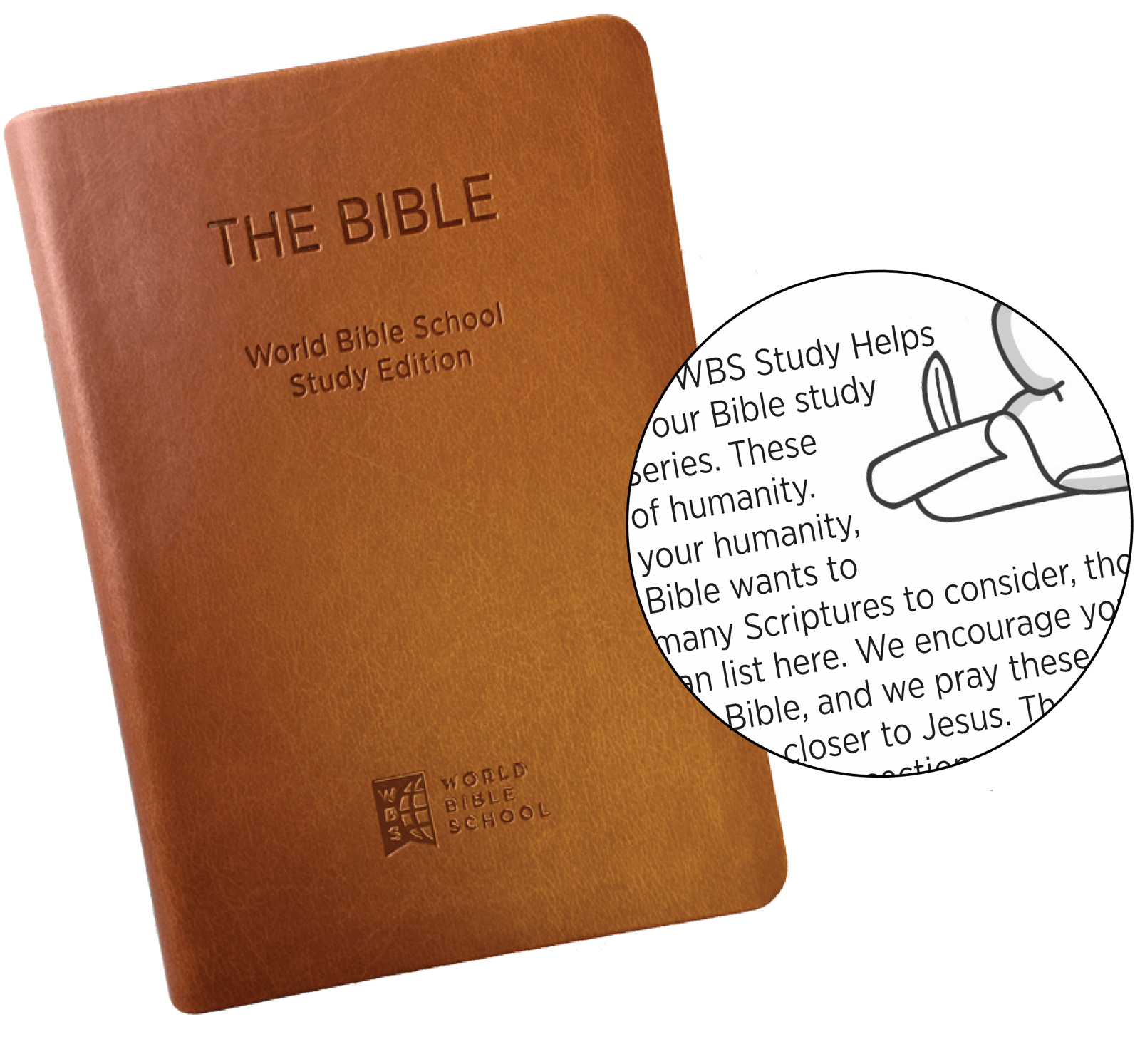 ESV Study Bible
$5.00 each* (1-99)
$4.25 each* (100-499)
3.50 each* (500+) *Plus Shipping and Handling