Tim Yeager
Chief Information Officer
Birmingham, AL
As I look at the numbers for this month, my heart is warm with an appreciation for all you do in the Kingdom of Christ. This past month had one of our highest counts of adoptions made, and the activity of quizzes submitted is equally high. This is very good! Many seekers register on the website and you adopt and make connections. Students are submitting their quizzes and you are keeping up with the pace of the volume. This means Students are not waiting around for the relationship to build. Many Students may not continue, but you are doing the sower's work. You are extending your hand in friendship, care and the love of Christ to reach each person who comes to World Bible School.
This sowing leads to God causing growth. We receive reports of hundreds of baptisms each month. We don't know many, because news doesn't travel back to us. However, we have an online Follow-up system to track some information. We have been able to track 34 completed baptisms this year and 31 requests for baptism that are pending. As the Student volume has increased, and your work of sowing matches that increase, I have noticed increased activity in our online Follow-up system. That is amazing! Even not being able to see every baptism and every personal Bible study, we know that God is causing growth and using your sowing work to accomplish His great and marvelous will. Keep on adopting Students and keep on sowing the Word of God!
In March 2023, we saw the following activity:
Registrations
Online Lessons

Web Students: 3,291
Postal Students: 440
WBS Lite: 7,050
Online Activity
18,528 quizzes graded by Study Helpers
18,690 quizzes submitted by Students
12,407 adoptions were made
You are More Than Numbers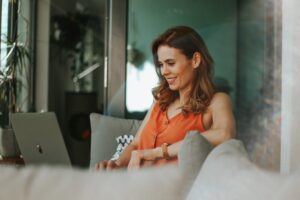 Today I want to acknowledge our Study Helpers. I wish I could name everyone, but that would be a list of over 1,000 names this year. Yes, you heard me correctly. Over 1,000 Study Helpers have been actively teaching the Gospel this year with Online Lessons. This doesn't factor in the other thousands across the USA and the world teaching using Printed Lessons. God is moving and His people are responding to the call. We must all work together to accomplish the task of the Great Commission. And the only way we can reach 10 Million for Christ is with a united purpose and mission to accomplish God's will. Thank you for all you do and continue to do for the Kingdom.
If you are not a WBS Study Helper, apply online today. If you would like to send us stories of your Students, please email us pictures and information to help@worldbibleschool.net.