Christianity must be taught for someone to become a Christian. One is not "born" into Christianity; one must be "born again" into Christ. Jesus, himself, stated it this way in His Great Commission:
Go therefore and make disciples of all nations, baptizing them in the name of the Father and of the Son and of the Holy Spirit, teaching them to observe all that I have commanded you. (Matthew 28:19-20, ESV)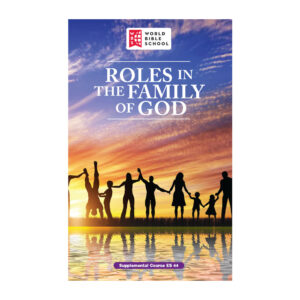 Teaching people to observe all that Jesus commands is a lifetime challenge. WBS has had decades of experience with teaching people the Gospel. In recent years, WBS has been able to publish advanced courses that help Christians to observe all that Jesus wants us to observe in New Testament Christianity.
We call these courses our "Bible Curriculum" which provide individuals and churches with affordable and trustworthy Bible study curriculum written in convenient 13-week (quarterly) courses.
WBS Bible Curriculum courses provide deep and insightful studies into great Biblical truths. Whether exploring Old or New Testament passages, each study is rooted in the perspective Jesus brings to the Word.